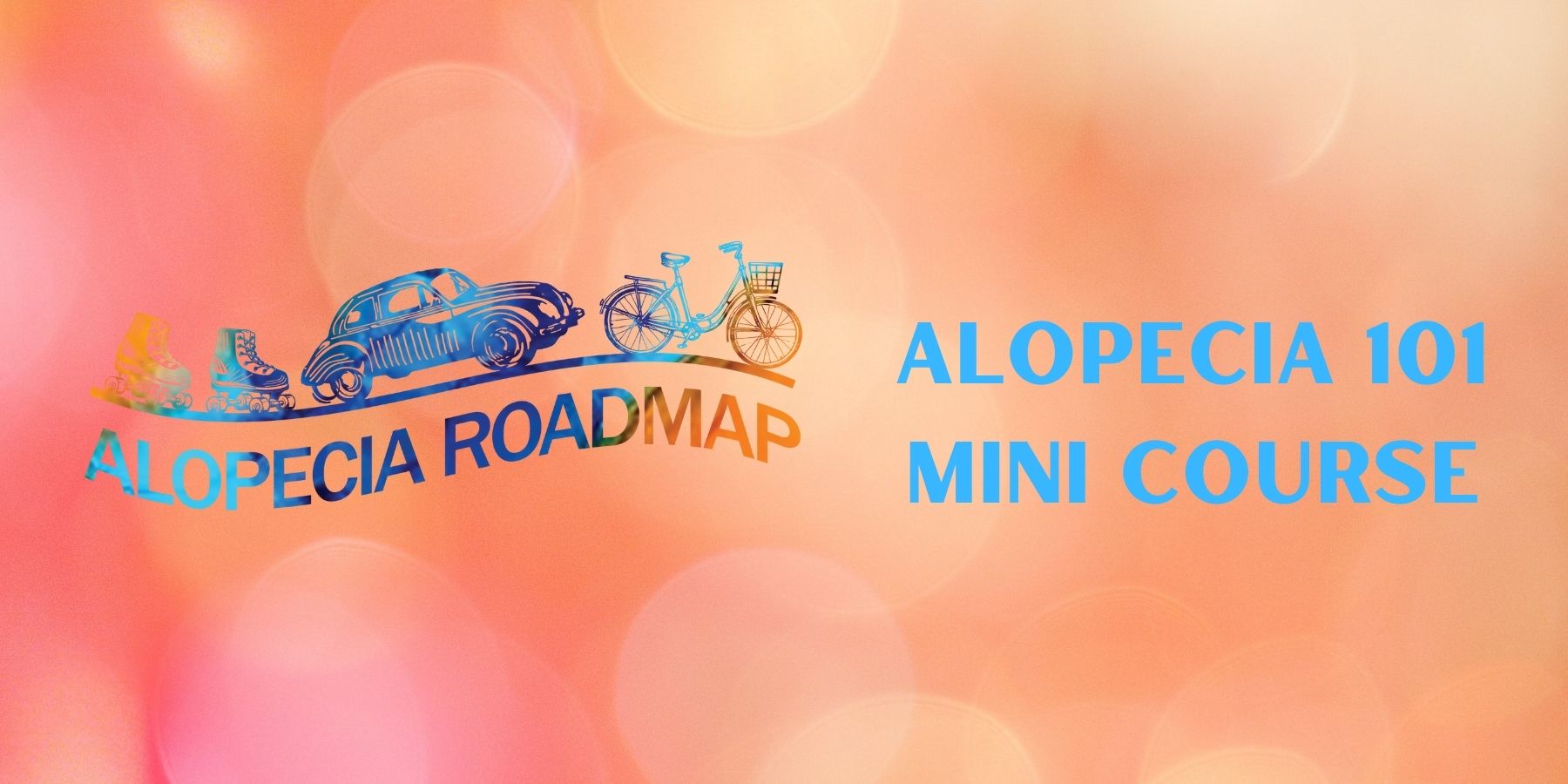 My Child Has Been Diagnosed With Alopecia! Now, What Do We Do?
Knowledge is power!
Chances are, you may have never heard of alopecia areata before your child was diagnosed. Now that you have a diagnosis and have spent time researching on Google and beyond, you might be feeling even more helpless, confused, & overwhelmed.
When working with families in the early days of loss, I often hear statements like...
"I feel helpless."
"I wish it were me instead of them."
"This is devastating."
"We don't know what to do."
This mini course will help fill in the blanks and get you on the right footing for the next steps to take.
In the Alopecia 101 Mini Course, you will learn...
What AA, AT and AU mean.
More About Autoimmunity.
What a Trigger is.
How to Explain Alopecia to Your Child.
You Are Not Alone!
Why I Designed This Course
The Information Rabbit Hole
Google is a great resource when you know what to look for, but most of the time it leaves you laying awake at night, wondering what caused your child's hair loss, what could have been done to prevent it, and/or what can be done to cure it.
Is it food, environment, school, stress, genetics...?
The thoughts and possibilities seem endless.
The Alopecia 101 Mini Course provides accurate information about alopecia areata, provides links to helpful alopecia resources (books, support groups...), and allows you to feel empowered as you begin or move through your alopecia journey.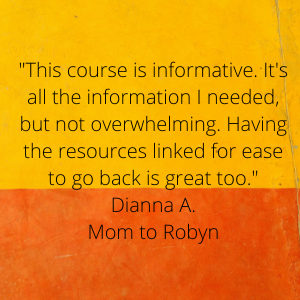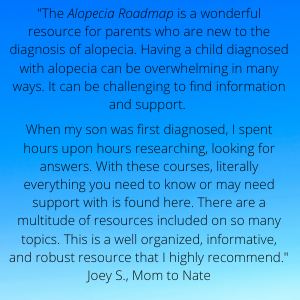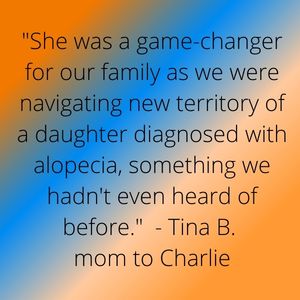 Available in days

days after you enroll

Alopecia 101 Mini Course
Available in days

days after you enroll

Module 1: Knowledge is Power
I'm Deeann, a small business owner living in the Pacific NW, a volleyball player and writer who has been married for almost thirty years and has two children. I create meaningful relationships, and dedicate time to things I find important.
One of those BIG things is alopecia.
Years ago, I never talked about my hair loss. 
I have lived with varying forms of alopecia for over 40 years. When I was first diagnosed, a community who understood was nowhere to be found. I never met someone who looked like me, and resources and positive role models were non-existent.
If resources don't exist, create some!
Later, when I developed alopecia universalis as an adult, I was surprised to find minimal resources, no real community, and parents of children who were living with alopecia who felt overwhelmed and unsure about where to go and what to do to help their child. 
I wanted to reach people where they were in their journey of hair loss. So I published Head-On, Stories of Alopecia to let others know they weren't alone. I released the Alopecia Life Podcast to open up conversations about alopecia. I went on to speak at medical conferences and schools, and coached/ educated/advocated for all things alopecia. I'm so excited to now have a course just for parents & caregivers.
The Alopecia 101 Mini Course was created after hearing many parents, grandparents, and caregivers tell me they didn't understand alopecia, had never heard of the autoimmune connection, and felt very alone after their child was diagnosed.
It's been designed to be informative, easy to complete, and practical...and It's FREE!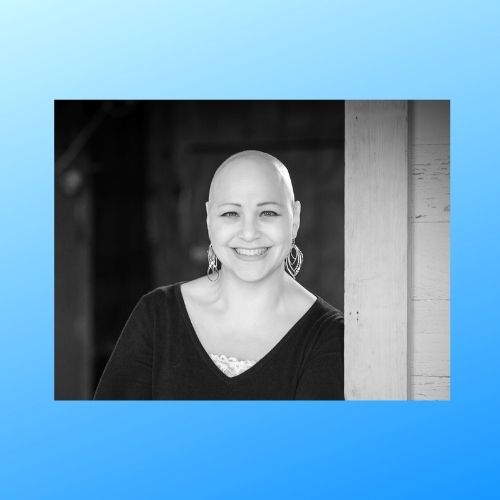 Other Featured Courses
More courses available from Deeann and Alopecia Life.
Check your inbox to confirm your subscription