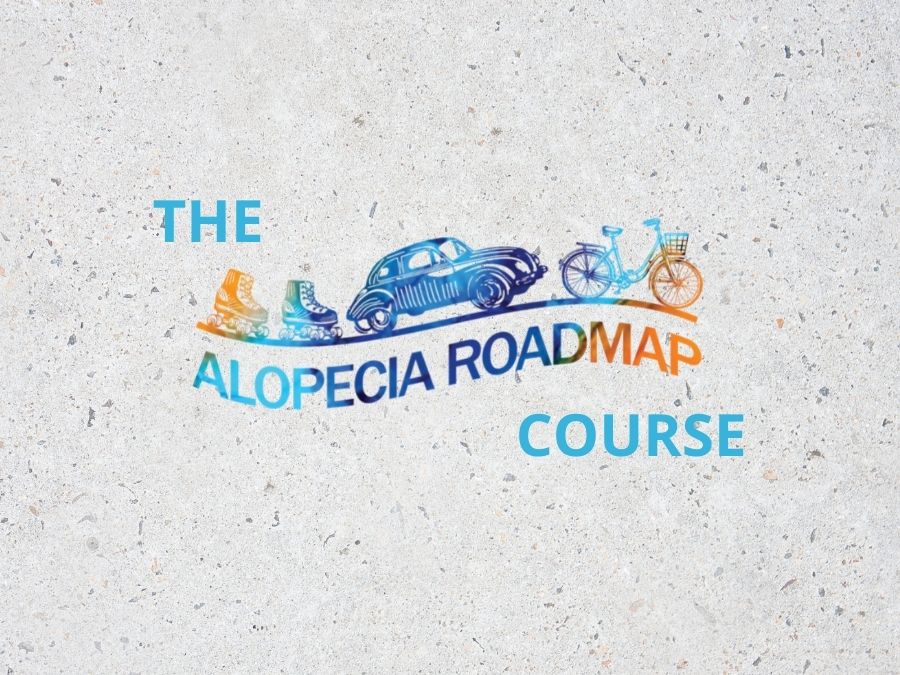 My Child Has Been Diagnosed With Alopecia! Now, What?

Chances are, you may have never even heard of alopecia areata before your child was diagnosed. Now that you have a diagnosis and have spent time researching on Google and beyond, you may be feeling even more confused & overwhelmed.
When working with families in the early days of loss, I often hear statements like...
"I feel helpless."
"I wish it were me instead of them."
"This is devastating."
"We don't know what to do."
Time after time, I also hear parents asking,
"How do we introduce alopecia at school?"
"How do we navigate the "cancer" question?"
"How do we know if we're making the right decision about treatment?"
"What about bullying?"
With the Alopecia Roadmap, not only will you find the answers to those questions, you will also...
expand your alopecia areata knowledge
find helpful resources
trust yourself to make decisions
know how to advocate with healthcare providers
have a game-plan for school, sports & activities
be prepared for what's ahead

Why I Created This Course
Inside the Alopecia Roadmap, you will find...
*Video lessons that explain key knowledge, skills & resources
*Strategies that will help build your personalized roadmap, including:
3 questions to ask before moving forward with any treatment
3 effective ways to explain alopecia
how to share about alopecia with family, friends & strangers
*Email templates for communicating your child's needs at important times like:
beginning of the school year
trying out for sports
school & sport photos
*Checklists to help you navigate doctor's appointments, traveling, the 1st day of school, and much more.
Community is Key!
With the Alopecia Roadmap, you have access to the private community of parents & caregivers who are also searching for ways to help their child living with alopecia.



Alopecia Roadmap Curriculum
I'm Deeann, a small business owner living in the Pacific NW, a volleyball player and writer who has been married for almost thirty years and has two children. I create meaningful relationships, and dedicate time to things I find important.
One of those BIG things is alopecia.
Years ago, I never talked about my hair loss. 
I have lived with varying forms of alopecia for over 40 years. When I was first diagnosed, a community who understood was nowhere to be found. I never met someone who looked like me, and resources and positive role models were non-existent.
If resources don't exist, create some!
Later, when I developed alopecia universalis as an adult, I was surprised to find minimal resources, no real community, and parents of children who were living with alopecia who felt overwhelmed and unsure about where to go and what to do to help their child. 
I wanted to reach people where they were in their journey of hair loss. So I published Head-On, Stories of Alopecia to let others know they weren't alone. I released the Alopecia Life Podcast to open up conversations about alopecia. I went on to speak at medical conferences and schools, and coached/ educated/advocated for all things alopecia. I'm so excited to now have a course just for parents & caregivers.
The Alopecia Roadmap has been created as a resource I wish my family and I had when I was first diagnosed. It's been designed to be informative, easy to complete, and practical!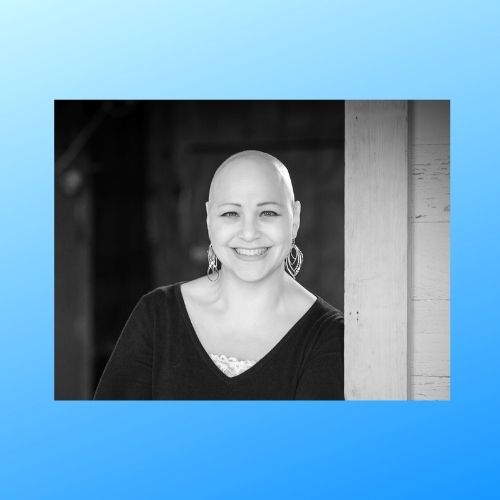 Other Courses & 1 on 1 Coaching
Check your inbox to confirm your subscription